About us
---
RefraeX International FZ-LLC has been founded by two dynamic ceramic engineers, Dhavanesan Ramachandran and C. Arul Kumar to serve our clients in the MENA region based in Ras Al Khaimah (RAK), U.A.E.

---
Our Team Specialists
Our Major Services
Technical Consultancy
We do Inspections, Study of service conditions, Trouble shooting, Rehabilitation, Material selection, Design and Engineering in order to upgrade the refractory lining systems.
---
Materials supply
Supply of Super Reinforced Composite (SRC) shapes, GKS Dampers & Engineered Components produced by our business partner SILA Australia.
---
Training and Certifications
RefraeX is also engaged in providing refractory refresher courses (two days duration) to educate engineers / Supervisors from clients and respective certifications.
---
Site management
Offer core/professional site management team for installation refractories for various processing industries.
We are getting world wide experience through our Advisory Board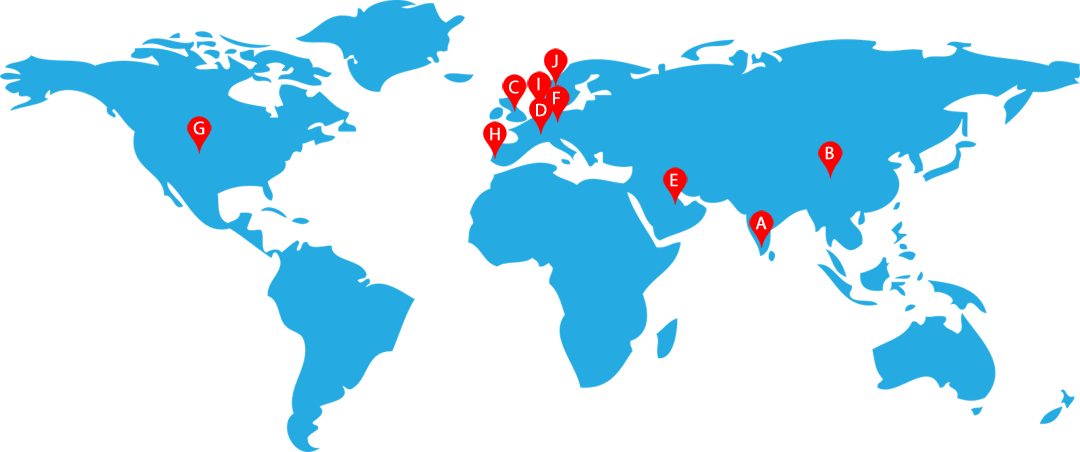 ---
| | | | | |
| --- | --- | --- | --- | --- |
| India | China | United Kingdom | Switzerland | United Arab Emirates |
| Germany | United States of America | Portugal | Denmark | Norway |