---
About us
RefraeX International FZ-LLC has been founded to serve our clients in the MENA region based in Ras Al Khaimah (RAK), U.A.E.

RefraeX and PALGAN jointly engaged in providing following refractory services in the national and international market to the process industries like Iron and Steel, Aluminium, Cement, Hydrocarbon Process Industries and other high temperature operations require refractory linings.
PALGAN is a specialist contracting ISO 9001-2008 certified company operational since 2006 and head quartered in Dubai, UAE. PALGAN has additional office and operations in Abu Dhabi in order to extend the services in this part of the UAE.
PALGAN has expertise in executing of lump sum and re-measurable contracts with substantial resources of necessary equipment and skilled / semi-skilled workforce comprising more than 180 personnel.
Apart from Refractory installations, PALGAN also involved with,
Fireproofing (Cementitious & Intumescent)
Fire Stop & Fire Sealant works
Hot & Cold Insulation works
Shotcreting & Guniting works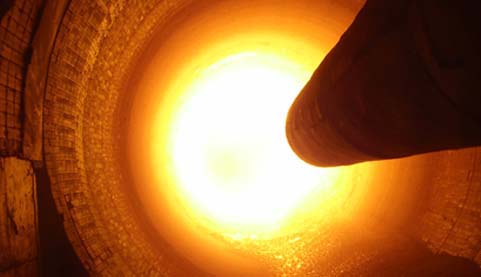 ---
Our services
Here are few list of our major duties
Technical Consultancy
We do Inspections, Study of service conditions, Trouble shooting, Rehabilitation, Material selection, Design and Engineering in order to upgrade the refractory lining systems.
Recommend solutions for critical installations
Inputs for refractory design upgradation
Offer best installation practice
Proposal of suitable suppliers to specific application
Refractory training courses for end users
Third party inspection services (TPI)
Installation supervision and progress monitoring
Refractory Supply, installations / Repairs and Site management
We offer refractory installations supported by our core / professional site management team to take care of project and site installations / repairs.
Upon request / requirement we do supply suitable refractory materials from reputed suppliers (we have such liberty to choose the right products from different vendors to fit the best design) or from our local stock case to case basis.
Training and Certifications
We are also engaged in providing refractory refresher courses (two to five days duration) to educate engineers / Supervisors from clients and provide respective certifications.
Research & Development
Collaborate with national, international research organizations and ceramic industries and to contribute new functional materials development and performance enhancement.